Do you have questions about attorney fees for dog bite cases?  Dog bite injury claims are handled on a contingency basis. You pay nothing to us unless you recover for your dog bite injury. There are no upfront costs to you. If you recover for your dog bite injury, then will receive 1/3 of the recovery. We will provide you with a written fee agreement fully explaining the contingency fee.
An attorney from Krupp Law Offices will review your claim with you for FREE with no obligation to determine if you are entitled to compensation for your dog bite. If you are and you want us to represent you, we will have you sign a fee agreement fully explain your fees and costs.
Dog Bite lawsuits are extremely complex and require the attention of a Grand Rapids dog bite attorney. If you or a loved one is injured or died as a result of a dog bite or dog attack you should contact an attorney immediately to preserve and investigate the dog bite cause of action. We will provide a free consultation to evaluate the situation.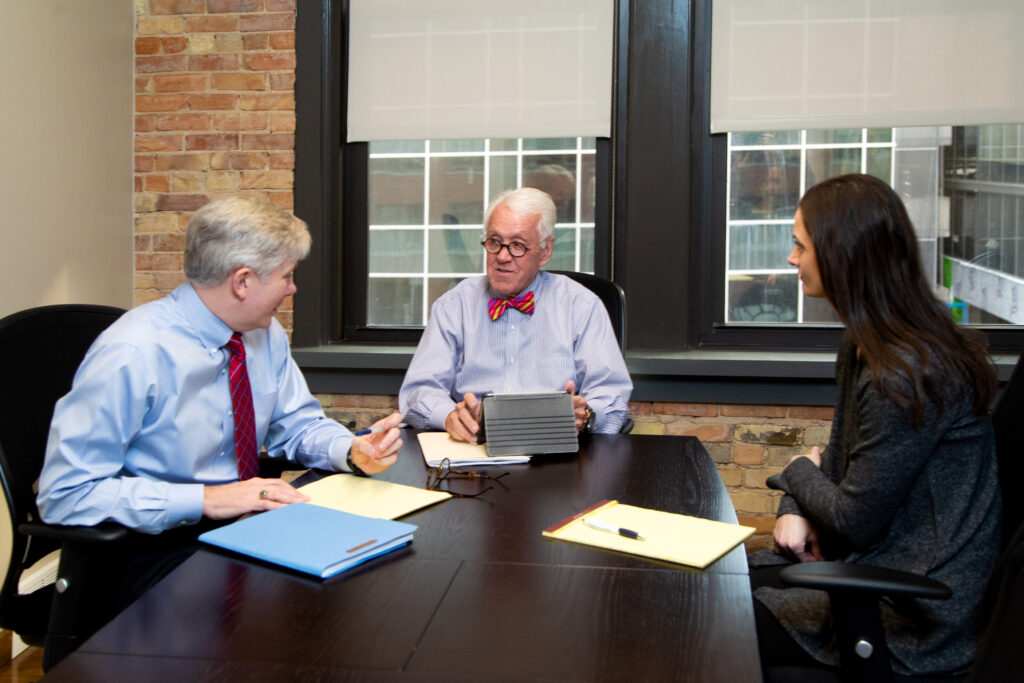 Who Can I Talk to About Attorney Fees for Dog Bite Cases?
When you need a Grand Rapids Dog Bite Attorney, remember to call Krupp Law Offices PC for fast honest advice about your Dog Bite problems and get honest advice about your options. Krupp Law Offices represents clients in cases throughout West Michigan, including Kent County, Ottawa County, Newaygo County, Ionia County, Mecosta County, Barry County, Montcalm County, and Allegan County, Michigan.
Call for a free dog bite injury phone consultation. Our office can help.
KRUPP LAW OFFICES PC
Grand Rapids Dog Bite Attorneys
161 Ottawa NW Suite 404
Grand Rapids, MI 49503
616-459-6636 or [email protected]
Other Dog Bite Topics: