MICHIGAN DOG BITE LAWYER
YOU PAY NO FEES UNTIL WE WIN YOUR MICHIGAN DOG BITE CASE!
Looking for a Michigan dog bite lawyer?  The lawyers at Krupp law Offices have over 85 years of legal experience. Our Michigan dog bite attorneys have helped people who have suffered dog bite injuries.  Schedule a FREE consultation with our Michigan dog bite attorneys so we can help you with your Michigan dog bite or dog attack case. There are no up front fees to purse your dog bite claim!
NO FEES UNTIL YOUR MICHIGAN DOG BITE CASE IS SETTLED
You will not be charge anything, until we settle your Michigan dog bite case. Your phone calls, consultations, and all you paperwork is prepared free of charge.  We will review the facts of your case and explain Michigan dog bite law for no charge.  If you want to have us pursue your dog bite claim, we will only be paid a third of the recovery when you receive your settlement.  Pick up the phone and call us immediately for help.
OUR MICHIGAN DOG BITE LAWYERS HAVE EXPERIENCE
Our attorneys have over 85 years of combine legal experience and know dog bite laws. We will make sure that we get all the required evidence and all steps are taken to get you the best result.
OUR CLIENTS HAVE GREAT THINGS TO SAY ABOUT KRUPP LAW
Krupp Law Offices has been helping people like you for over 50 years.  Most of our new clients are referred to us by existing or past clients.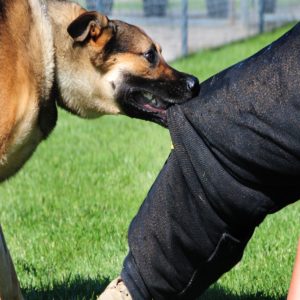 HOW DO I GET STATRTED WITH MY MICHIGAN DOG BITE CASE?
Call us immediately for a FREE no obligation dog bite consultation with one of our lawyers. We can answer your dog bite questions.
KRUPP LAW OFFICES PC
161 Ottawa NW Suite 404
Grand Rapids MI 49506
616-459-6636
DOG ATTACK INFORMATION
We have the information that you need if you or a loved one is faced with a serious dog attack injury.
Dog Bite Claims Generally
Michigan Dog Bite Statute
Dog Leash Laws
Dog Bite Jury Instructions
Dog Bite Compensation